Granite Countertop Installation
Olathe Granite Countertop Installers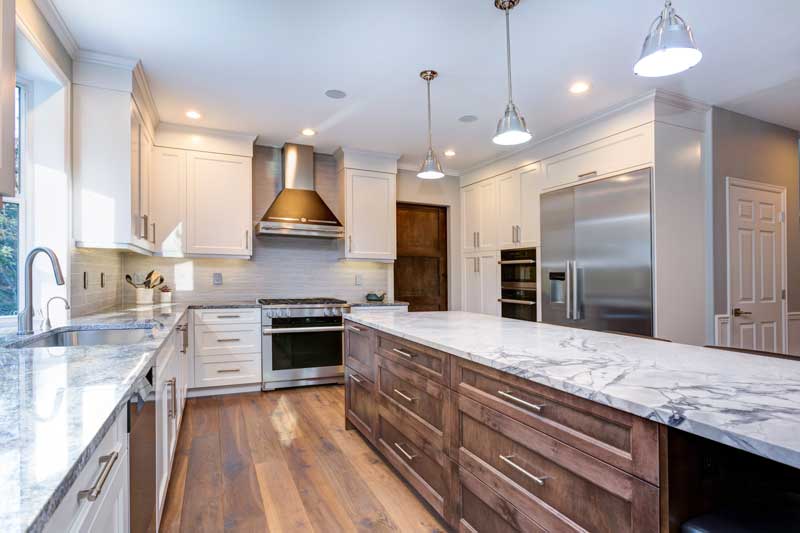 Since 2006, Midwest Marble and Granite has been offering high quality and affordable custom granite countertops in Olathe, KS and to the greater Kansas City area. Granite is considered to be the industries choice of stone to use for kitchen countertops. Granite is not only beautiful but nearly resilient to everyday wear and tear a family can put on a kitchen. Granite effortlessly withstands extreme temperatures, hard stains, and scratching.
Our granite countertop installers pay complete attention to detail and use the utmost care to create a polished finish that gleams with perfection.
Need help "Visualizing" your new granite or marble countertops?
"Midwest Granite completed three separate jobs for me and they all look great. Two of the countertops involved unusual shapes and cuts that look fantastic. Nick Stambaugh was easy to work with and completed each job quickly, thoroughly and on schedule. Thank you Midwest Granite! " ~ Karrol Combs
One of the unique areas we specialize in is custom edgework. A custom edge really creates the difference between a standard remodel and one that makes a truly extraordinary statement. Some of the edges you can select from include bevel edge, eased edge, bullnose, ¼ Round over and many more options.
What are the benefits of installing new granite countertops in your home?
Granite countertops will not depreciate in value.
Granite adds value to your house.
Granite countertops are sanitary, bacterial contamination is not a issue.
Granite is formed by heat and pressure, it can take the heat of a pan.
It's easy to clean with warm water and a mild solution or detergent.
We can also custom design an edge profile for your granite kitchen countertop.
Midwest Granite Countertop Installation Service Area
Midwest is located in Olathe, KS but provides expert quartzite countertop installation services to Overland Park, Lenexa, Shawnee, Leawood, and the entire Kansas City area.