Everything You Ever Wanted To Know About Remnants
Introduction:
Everything You Need To Know About Stone Remnants
Updating a countertop, window sill(s), bookshelves, and basically, any surface where you can place a stone top would be a conversation starter for family and friends at any gathering. Who doesn't love to show off their home and any modifications that have been made? Even better, you can save some money but retain the value when you update with stone remnants!
What are remnants?
At Midwest Marble + Granite + Quartz, we fabricate hundreds of square feet of countertops every year, and a lot of this stone is not used on each job. These are called remnants.
Remnants come from the same selection of uncut slabs we use for large countertops or fireplace surrounds – just smaller sizes. We are then left with remnants that can still be used for smaller projects.
Technically speaking, a remnant is the excess granite, marble, quartz, quartzite, etc. left over after the fabrication of a stone project. Originally a portion of a full slab, remnants are created once slabs are cut into.
How can you preview our current remnant inventory?
Great question! Stop by our showroom located in Olathe, KS, and browse our bone yard of granite, quartz, and marble remnants. Stop inside to discuss possible project options with the remnant you like best!
What can I do with a remnant?
These pieces of natural stone come in a wide variety of sizes, shapes, and colors and are perfect for small renovation projects such as:
Vanity tops
Wet bars and minibars
Fireplace surrounds
Kitchen islands
Table tops
Window sills
Coffee tables
Baseboard and trim
Furniture
How much do stone Remnants cost?
Pricing depends on which color you choose and how many square feet of countertop you will need. The remnant/in-stock granite is priced per square foot unless there is a countertop on the sale rack that meets the dimensions of the top (and in some cases, the sink center as well).
The cost of stone remnants usually falls somewhere between 40-60% off.
Top 5 reasons to consider a remnant for your next project.
The obvious benefits are the quality and the aesthetics of the material, decent resistance to heat, and a relatively simple cleaning and maintaining process. You can also be more creative with the design, and complete multiple different projects for the price of one.
Same value, less cost
Less waste
Smaller projects
Multiple uses
Get crafty!
Is there a downside to remnants?
The biggest downside to using stone slab remnants is the number of remnants available, and the sizes of remnants currently available to purchase. Some of the tops on the sale racks already have the sink cutout(s) in them, so determining the sink center when choosing one of these tops is crucial. Also, please keep in mind that there might not be granite backsplash available You could do tile or paint instead.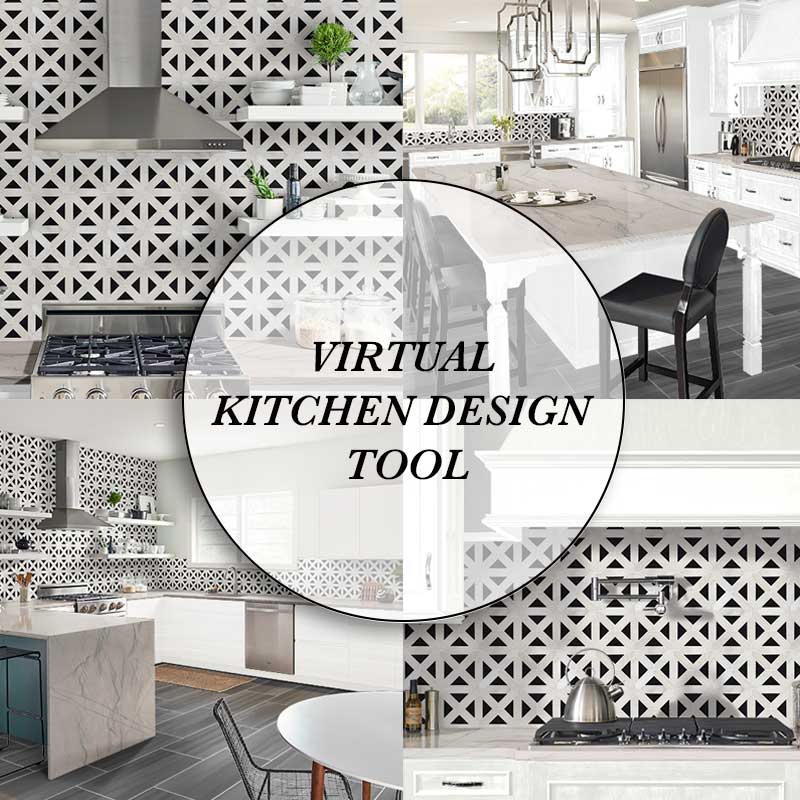 How will a remnant look in your kitchen?
Design your kitchen virtually with our 3D room planner.
The Midwest Marble & Granite Kitchen Virtual Design Tool allows you to choose from three kitchen layouts, a wide variety of cabinet colors, tile backsplashes, countertops, and floor tiles.
Midwest Marble & Granite Countertop Installation Service Area
Midwest is located in Olathe, KS but provides expert natural stone countertop installation services to Overland Park, Lenexa, Shawnee, Leawood, Shawnee, Desoto, Lee's Summit, and the entire Kansas City area.